News & Views
Spinoscopy, Low Back Pain and the Healthcare Market
Paving the Way: Dr. Brian Burns Creates Opportunities With the Spinex International®
Dr. Brian Burns has been instrumental in developing practical applications for the Spinex International in the State of Utah and around the world. Since the late eighties, he has been active in promoting Spinoscopy, while using the technology to offer his patients the best care available.
Dr. Burns first became aware of the Spinex International when he was attending an American Academy of Orthopedic Surgeons Meeting. He quickly saw the opportunities that a non-invasive analysis of function could offer. The fact that the Spinex International measures function rather than range of motion or pain, separates it from any other system of LBP analysis.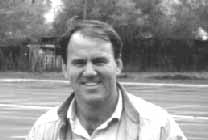 Dr. Brian Burns
Dr. Burns realized that Spinoscopy could be used to monitor the efficacy of treatment in relation to function.
Currently, Dr. Burns combines data provided from the Spinex International with clinical expertise and traditional therapy. The treatment offered is best suited to the occupations and needs of the patients. "In my opinion, this machine is the only tool that I am aware of that gives a true functional analysis with diagnostic capability," says Dr. Burns.
Dr. Burns was the first customer to purchase a Spinex International and was also the first to use it as clinical evidence in court. He continues to use the Spinex International to support his diagnosis, "We have utilized the Spinex International as clinical evidence from the very beginning and never had it argued out on the basis of not being pertinent information in court."
Dr. Burns demonstrates his enthusiasm and support of the Spinex International on a regular basis. Through innovative marketing programs directed toward health management, employers and WCBs, Dr. Burns stresses the cost containment benefits offered by the Spinex International. "The results have been very promising. I purchased a second machine and have begun to aggressively market the technology in the state of Utah. So far the response has been very favorable," says a satisfied Dr. Burns.